Common Procedures Performed by Gastroenterologists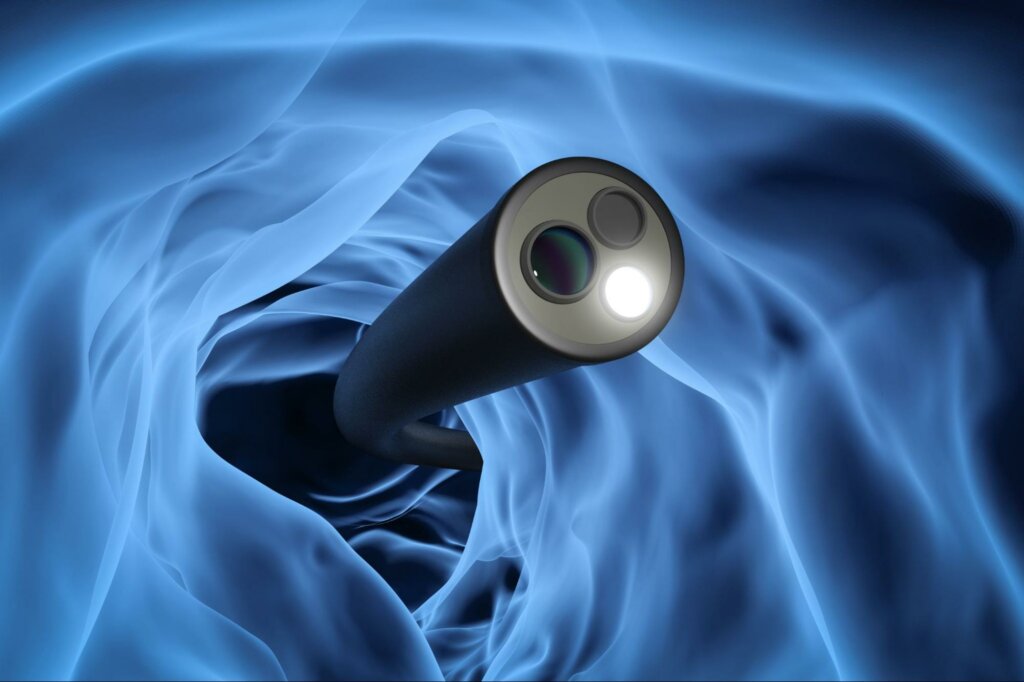 Our providers at Birmingham Gastroenterology Associates specialize in the diseases and disorders of the digestive tract, including the esophagus, stomach, intestines, liver, and pancreas. Our team is also experts in preventative care and all necessary screenings to ensure your gastrointestinal system is working properly. Whether you've recently turned the recommended age to begin screening colonoscopies, or if you're experiencing problems with digestion, our providers can get to the bottom of the issue by carrying out specialized examinations and procedures. To help give you a better understanding of how these procedures can help you, we're explaining some of the most common procedures performed by gastroenterologists.
Upper Endoscopy
An upper endoscopy is a common technique used to identify a wide array of digestive problems. This procedure uses an endoscope, a long, flexible tube with a tiny lighted camera on the end, to examine the upper part of your gastrointestinal tract, including your esophagus, stomach, and duodenum. The camera on the end of the endoscope projects images onto a larger screen so your gastroenterologist can see a clear picture of the inside lining of the upper digestive system. An upper endoscopy is used to diagnose causes of persistent upper abdominal pain, nausea, vomiting, or difficulty swallowing. It is also the best screening test for finding the cause of bleeding from the upper gastrointestinal tract. In some cases, an upper endoscopy can even serve as a treatment for some digestive disorders.
Colonoscopy
A colonoscopy is a procedure that checks the lining of the colon for abnormalities or any other signs of colorectal cancer. Colonoscopies are administered using a flexible tube with a camera at the end to identify any potential problems in the rectum and colon. Colorectal cancer is the third most common cancer in the United States and is found primarily in people over the age of 45. Fortunately, most colorectal cancers can be prevented by early screening. This type of cancer is also highly treatable when diagnosed in the early stages. A colonoscopy is the best available screening test for colorectal cancer, making it one of the most common screenings performed by gastroenterologists, and most people should undergo their first screening at age 45.
ERCP
Endoscopic Retrograde Cholangiopancreatogram (ERCP) is a specialized procedure that studies the ducts of the gallbladder, pancreas, and liver. In an ERCP, first, an endoscope is used to identify the ducts, and then a catheter is drawn through the endoscope to inject the ducts with a type of dye known as contrast material. After these steps have been completed, x-rays are taken to pinpoint the cause of the problem. ERCPs are used to diagnose the cause of abdominal pain or liver problems like jaundice. It can also help provide more information about liver cancer, pancreatitis, or blockages in the bile ducts.
These are just a few examples of common procedures performed by gastroenterologists, but if you've been having any digestive problems, reach out to Birmingham Gastroenterology Associates today. We specialize in all parts of the digestive system and offer additional services not discussed in this blog, such as Endoscopic Ultrasound, Radiofrequency Ablation, and Capsule Endoscopy.
Contact Birmingham Gastroenterology
If you are experiencing issues with your digestive system, contact the team at Birmingham Gastroenterology Associates. Using our expertise, we can help diagnose digestive problems and work with you to help your digestive system regain its normal function. To make an appointment to discuss your symptoms and treatment options, call us at (205) 271-8000.